We have been super busy around here getting ready for the Vintage White's Market.
We hope you're able to attend.  Here's a video showing some of what we will be selling.
We are going to be adding more videos to our blog.  Ackkkk!  So scary!  We think it will be a fun addition to what we do.
Here's a free pattern for the small Easter eggs you saw in the video.  They are super easy.
Here's some other videos we've done in the past.
Also,
We are helping Steph from Crafting in the Rain kick off her husband's new Etsy shop with a giveaway.  
He makes wood pens out of all kinds of wood–like walnut and olive, with a variety of metals so there's something for everyone!  Steph even added her own contribution to the shop by painting some with fun colors. We're giving away TWO pens, so there will be TWO winners! 
Koa wood pen (choice of metal finishes)
Paint dipped maple pen (choice of color)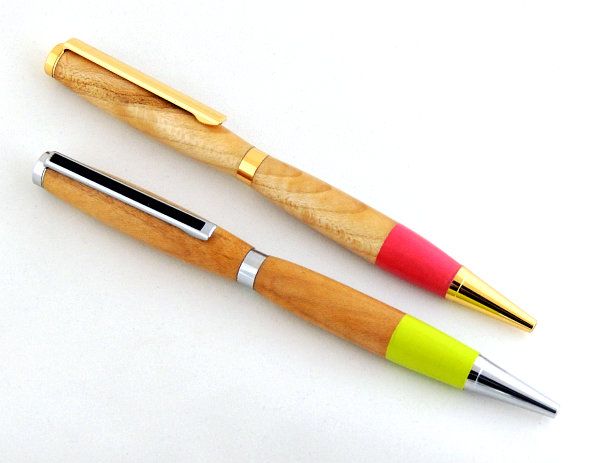 I'd sure love for one of my readers to win, so use the Rafflecopter form below to enter (see terms for giveaway conditions and end time.) Huge thanks to all these blogs for hosting, and good luck!
Steph and her husband are also offering a 10% discount on purchases made between now and March 7th (not including shipping). Use code GIVEAWAY.